PRODUCT INFORMATION AND SPECIFICATION

Product Information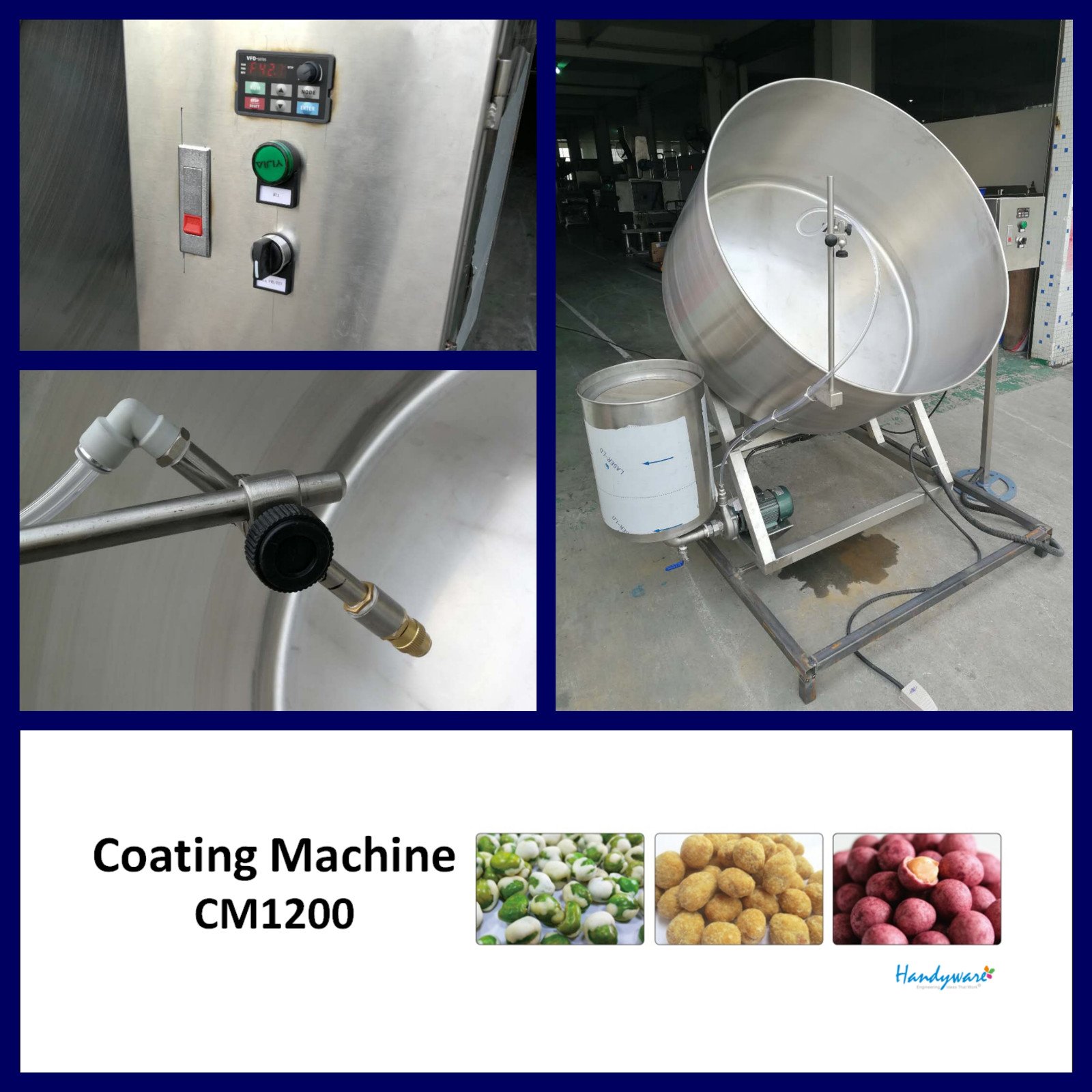 The semi-automatic coating machine, modified from its prototype, is essential for the production of roasted seeds and nuts. It combines needs of different types of customers. This machine can mix products uniformly and render them crispy, it is the first choice for making roasted seeds and nuts.
This machine is suitable for continuous operation and is capable of maintaining production load at 10-30kg/batch.


Product composition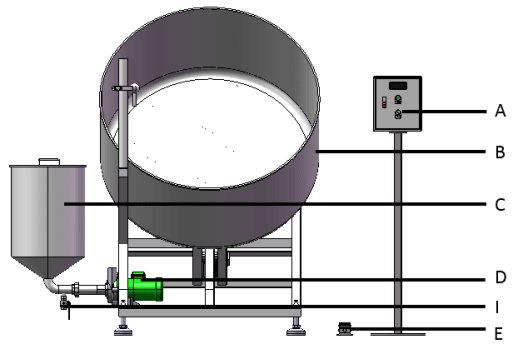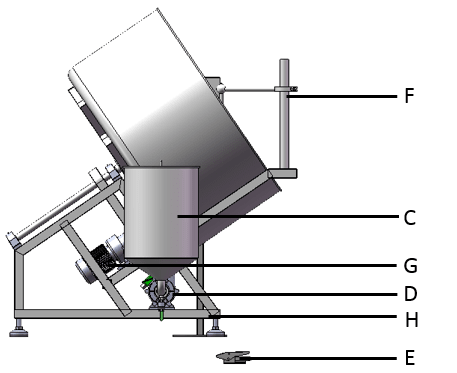 A Electric cabinet: It provides central control over the machine movement. On the front panel, there is a frequency inverter, power lamp and drum rotation direction adjustment switch.
B Drum: It will rotate during operation. Its movement is controlled at the front panel. It can handle 30kg material per batch to the maximum.
C Liquid container: It will store liquid ready to dispense into drum. It can store about 0.07m³.
D Liquid pump: If switched on, it will convey liquid within liquid container into drum.
E Step pedal: When stepped on, liquid pump is activated and will convey liquid within liquid tank to drum. If step released, liquid pump will be deactivated.
F Liquid spray arm: It extends into drum and lets liquid to flow through.
G Kinematic pump: It drives drum to rotate clockwise or counterclockwise. Its rotation direction is controlled at the front panel of control cabinet.
H Support frame
I Drain valve: When open, this valve is used to drain liquid within liquid tank.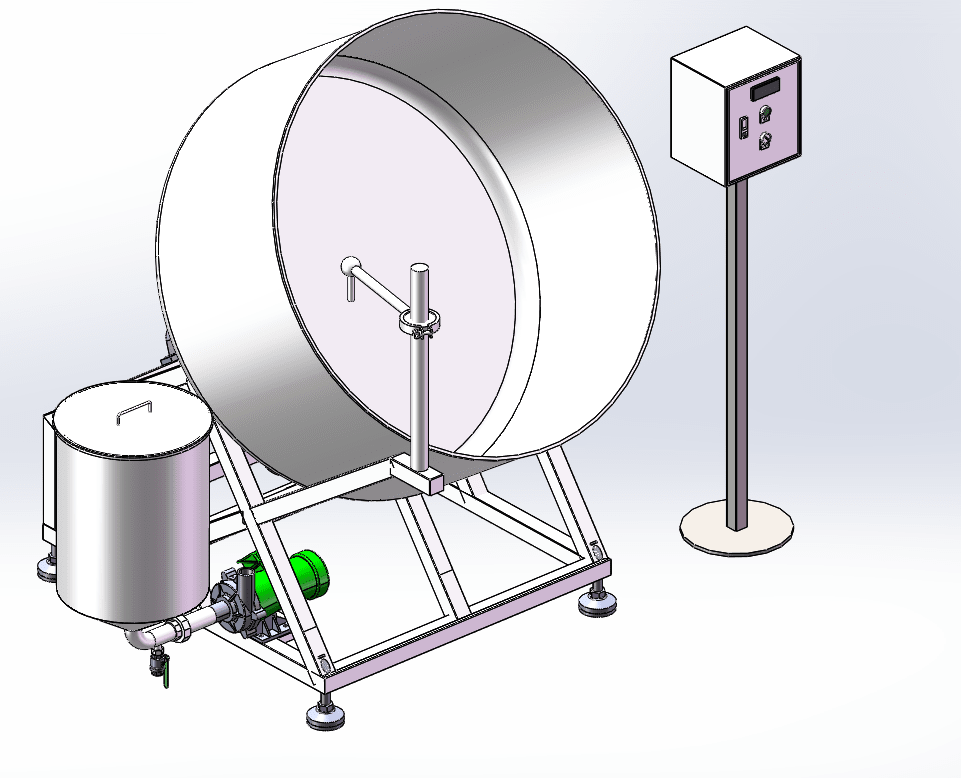 Technical information

Unit






Dimensions (W*L*H)

millimeter

1570 * 1530 * 1900

Throughput scope

Kilogram/batch

10-30

Suitable for

Nuts, peas, bean, seeds, flour

Compressed air supply

MPA

0.6-0.8

Power

Kilowatt

Kinematic motor: 0.75
Water pump: 0.75

Liquid container volume

m³

0.07

Rated voltage

Volt

380

Rated frequency

Hertz

50

Ambient temperature

℃

0-40

Ambient pressure

Atmospheric pressure

Weight approximation

Kilogram

302