THE PROCESS IS AS FOLLOW

Product Information
The Handyware Engineering HETwin series twin screw extruders cater to customer of low, med to high capacity requirement. By fixing the necessary peripherals such as moulds and former/cutters, a wide variety of attractive chips shapes can be produced. The raw material used are mainly wheat flour, corn flour, rice flour and starch. By coating different seasonings, various creative chips can be produced. Some of the chips may also insert fillings such as chocolate, strawberry, coconut ect. Depending on formulation and mould design, the extruded chips may be fried or deird.


Baking Products


Frying Products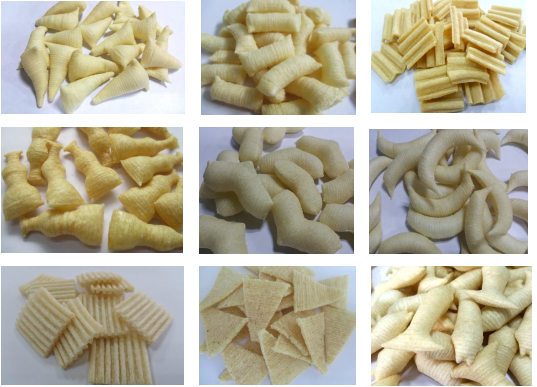 Extrusion Systems
1. The HETwin-Eco-II is the newest model of Handyware Engineering twin screw extruder range. It has higher capacity, more compact and more efficient compared to its predecessor.

Technical informations

| | |
| --- | --- |
| Capacity | 120-150kg/h |
| Total Power | 42.4kw |
| Main Power | 30kw |
| Speed Adjustment | Frequency |
| Dimension | 2940 x 800 x 2320 (mm) |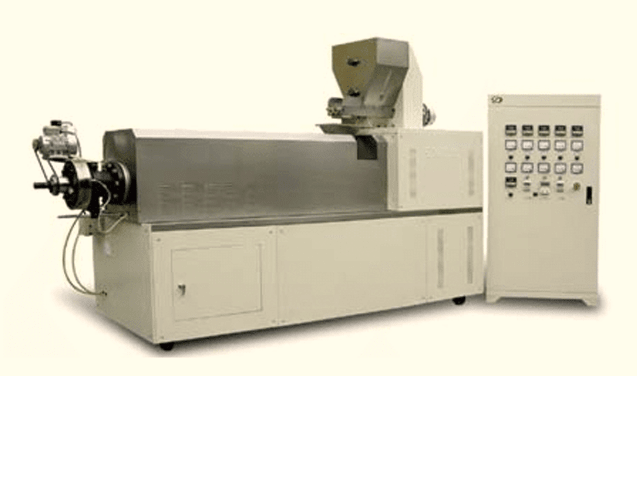 2. HETwin-Eco offers a robust, easy to operate and economical option for low to medium capacity requirement.

Technical informations

| | |
| --- | --- |
| Capacity | 60-100kg/h |
| Total Power | 30.45kw |
| Main Power | 22kw |
| Speed Adjustment | Frequency |
| Dimension | 2600 x 950 x 2000 (mm) |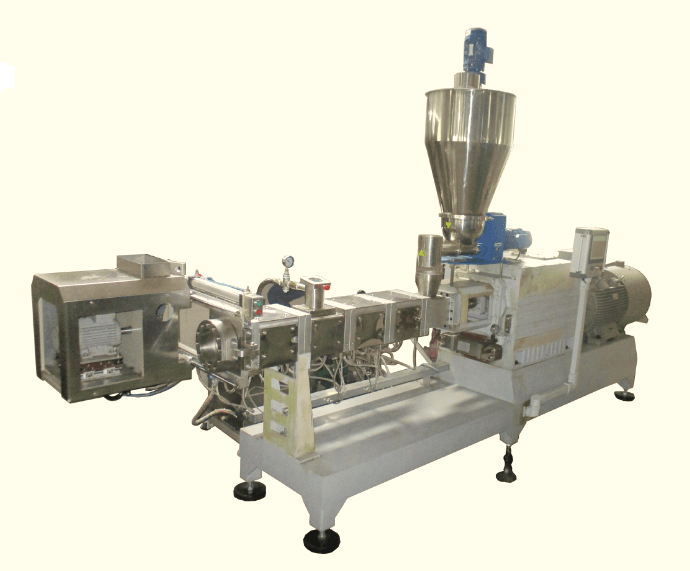 3. HETwin-Rapid is a high end option for high capacity and high versatility. It includes the following functions
A. Accurate temperature control via heating and water cooling
B. PLC/touchscreen control
C. Water injection to adjust moisture
D. Degassing option

Technical information

| | |
| --- | --- |
| Capacity | 500-600kg/h |
| Total Power | 105.25kw |
| Main Power | 90kw |
| Speed Adjustment | Frequency |
| Dimension | 5260 x 1400 x 3050 (mm) |