The process is as follow

The Handyware Engineering HETwin series twin screw extruders cater to customer of low, med to high capacity requirement. By fixing the necessary peripherals such as moulds and former/cutters, a wide variety of attractive chips shapes can be produced. The raw material used are mainly wheat flour, corn flour, rice flour and starch. By coating different seasonings, various creative chips can be produced.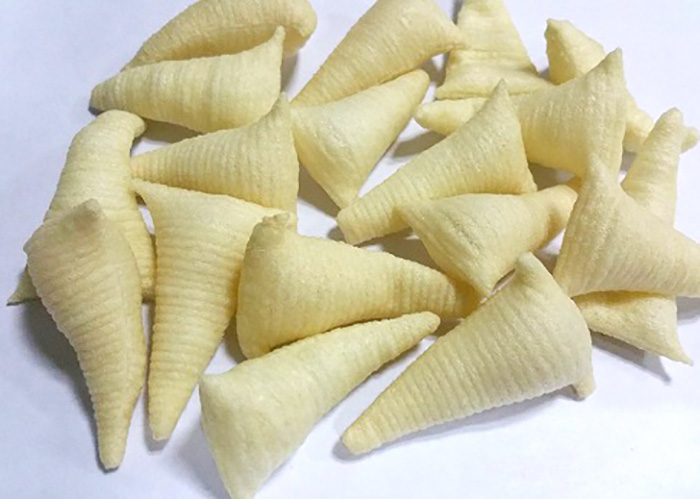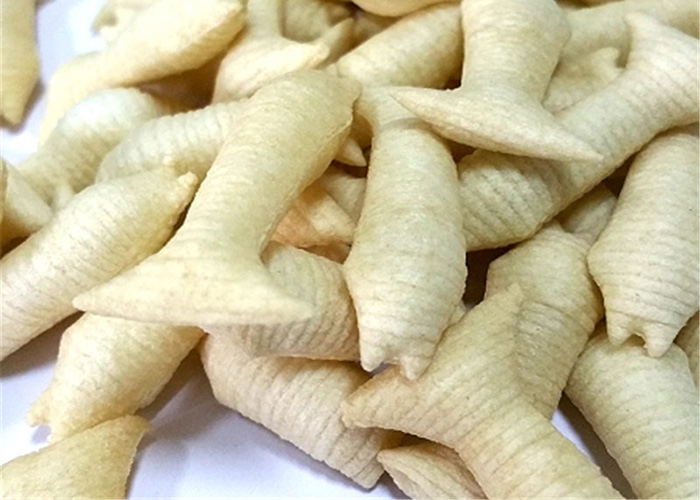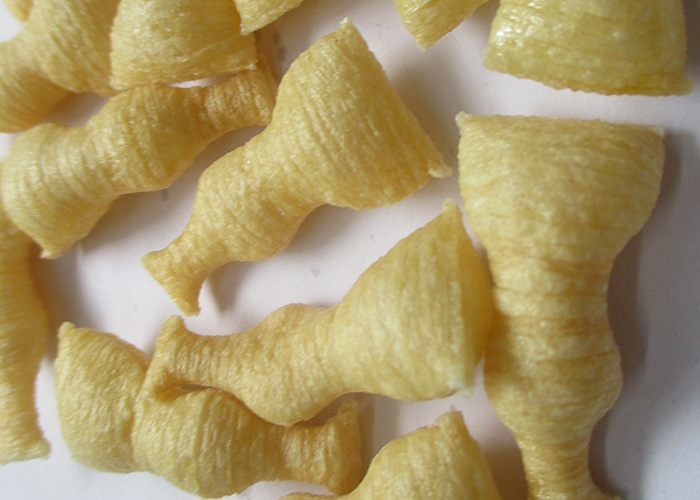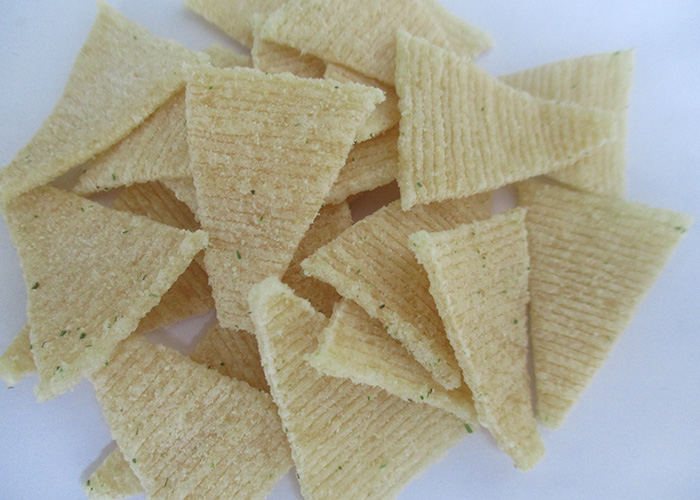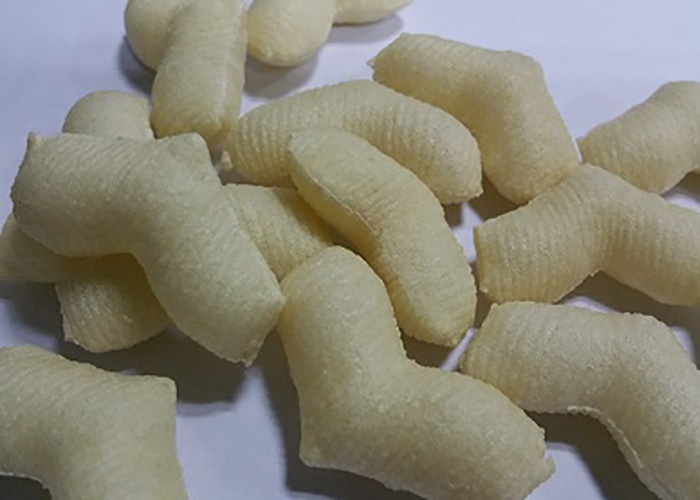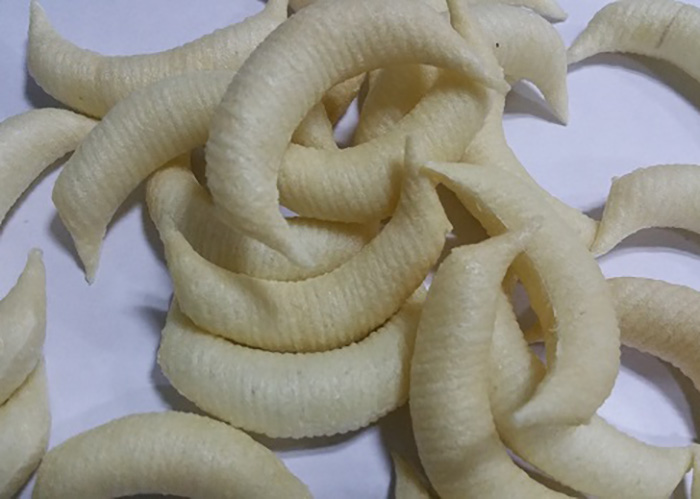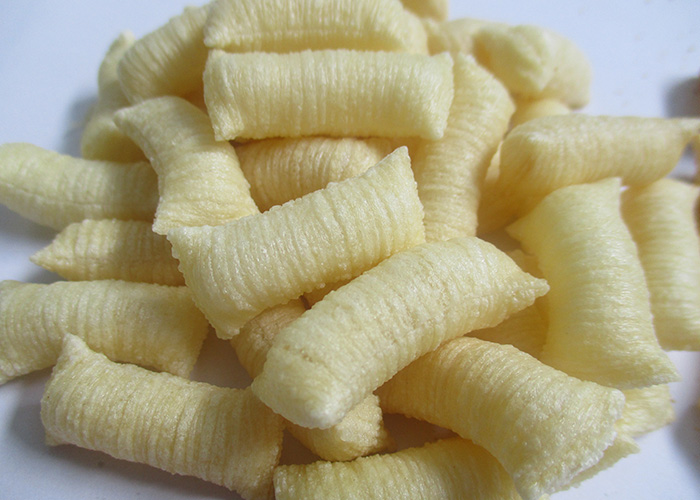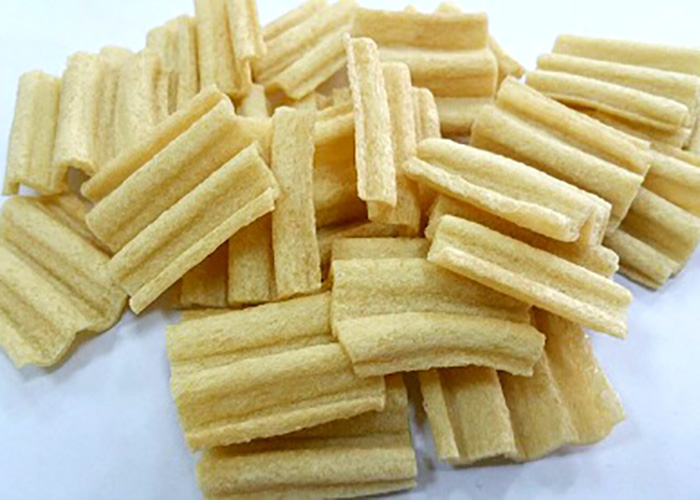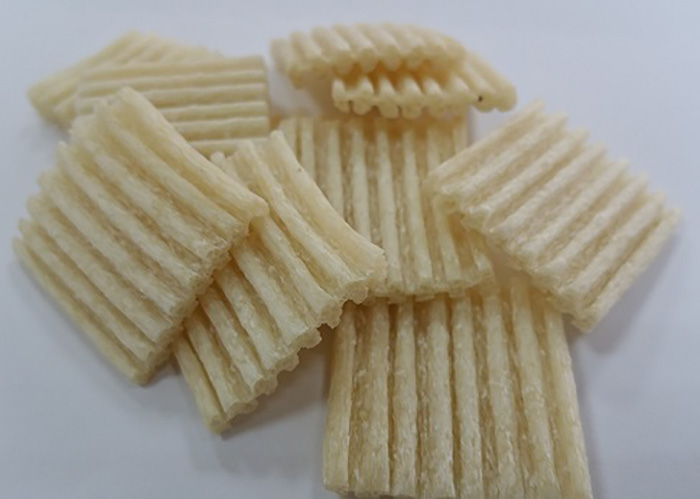 Frying Products
The TSE65 twin screw extruder lines up with other processing machines to produce various exciting direct puffed chip shapes.
The HETwin-Eco-II is the newest model of Handyware Engineering twin screw extruder range. It has higher capacity, more compact and more efficient compared to its.

Technical information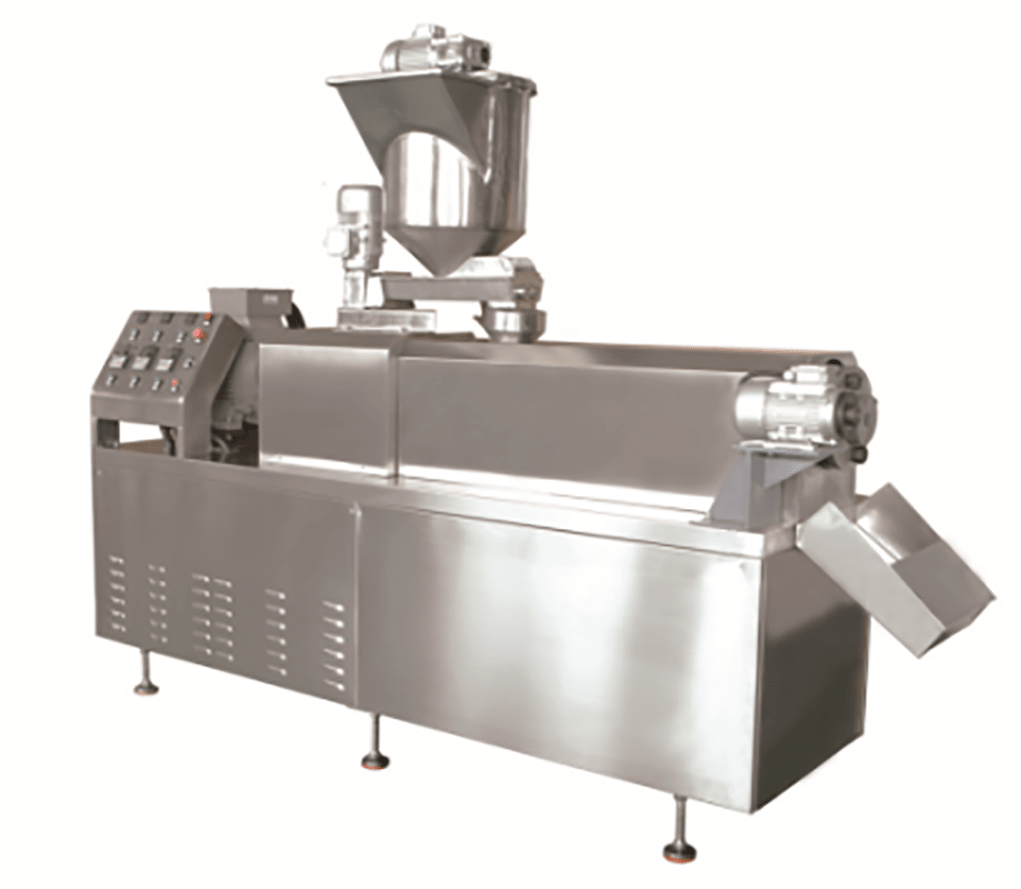 | | |
| --- | --- |
| Capacity | 120-150kg/h |
| Total Power | 42.4kw |
| Main Power | 30kw |
| Speed Adjustment | Frequency |
| Dimension | 2940 x 800 x 2320 (mm) |
The processing line includes modular machines to fulfil the following process: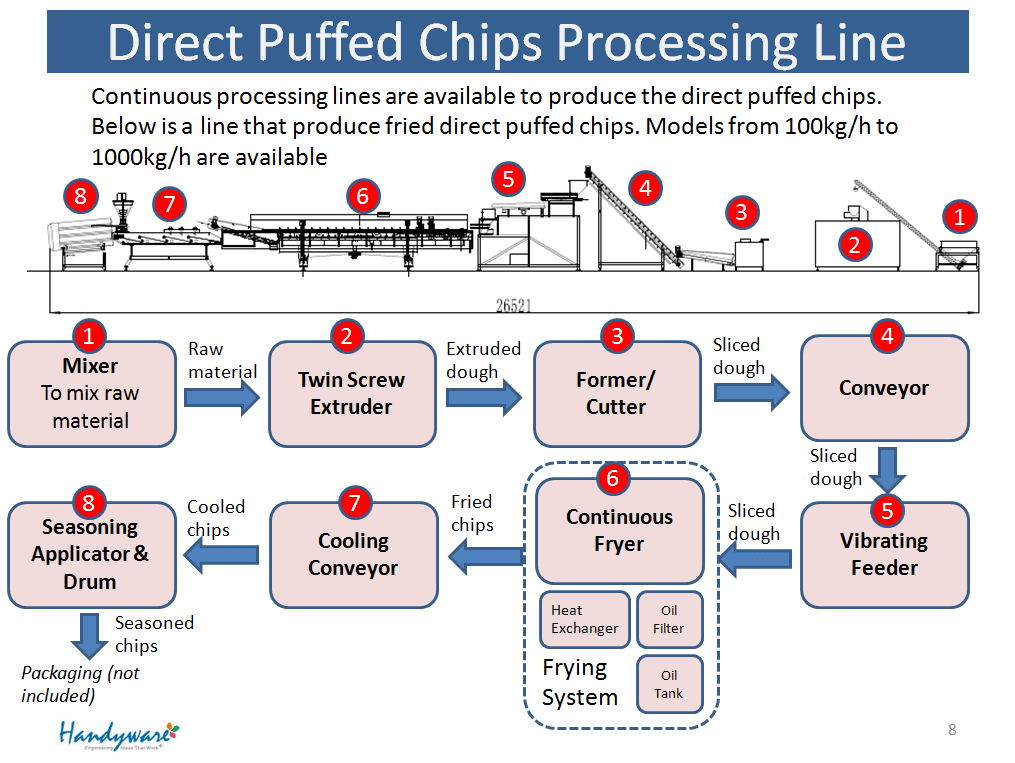 The following models of processing lines are available, with various different production capacities catering to your needs:
MODELS

TSP100

TSP200

TSP300

TSP400

TSP500

TSP1000

CAPACITY

100KG/H

200KG/H

300KG/H

400KG/H

500KG/H

1000KG/H

FRYER

Batch

Batch

Continuous,
indirect
heated,CTHX

Continuous,
indirect
heated,CTHX

Continuous,
indirect
heated,CTHX

Continuous,
indirect
heated,CTHX